"Drivers Li'l Helper II Pro and Pro Mini are Here!"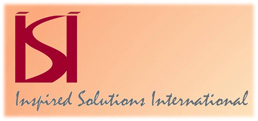 Inspired Solutions International (I.S.I.)
Drivers Li'l Helper II Pro & Pro Mini baggage handling tool is here! It is another innovative solution specifically
designed to simplify baggage handling in the motor coach and any other freight, courier or baggage handling industry.
See our interview on the June addition of
Motorcoach Travel News, MTN,
a web-based production of the American Bus Association and Terrapin Blue Productions, hosted by ABA's Dan Ronan, Emmy-Award-winning network television news correspondent with CNN.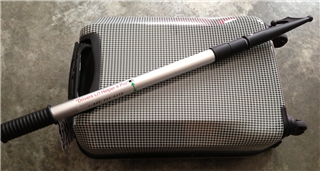 Download the Drivers Li'l Helper II Pro Brochure Now!

Download the Drivers Li'l Helper II Pro Mini Brochure Now!

BUY NOW AT BOTTOM OF PAGE!

It is the answer to reaching, moving, loading and unloading coach baggage and other heavy items...
It will store easily in a drivers travel bag or storage compartment!

Reduce the risk of work related lifting injuries received when drivers need to climb in…
Add the "Coach-Loader" to make a complete handling system!
The fact is, largely preventable musculoskeletal injuries account for 33% of workplace injuries.

In 2007 alone, U.S. workers suffered 335,390 musculoskeletal injuries requiring an average of nine days away
from work.

National Safety Council statistics for 2008 list the following medical costs for common musculoskeletal injuries:

$15,313 - Upper back
$23,820 - Lower back
$12,726 - Hand, finger, wrist
$21,577 - Arms, wrist, shoulder

These numbers do not include the cost of missed work days, insurance, workers' compensation, or disability.
Look at it this way:
Drivers Li'l Helper II Pro & Pro Mini will prove its value every time it prevents a driver injury!
Those who take proactive measures today will benefit from decreased injury claims, improved productivity
and increased worker morale.

$29.95 u.s. Plus shipping
Fleet pricing available

Email

Drivers Li'l Helper

Phone

1-866-994-6559
1-204-785-2268
Fax

1-204-480-4358
Mailing Address

BOX 66
SELKIRK MB R1A 2B1
CANADA

"For every obstacle there is a solution: over, under, around or through"

©2010-2013, Inspired Solutions International